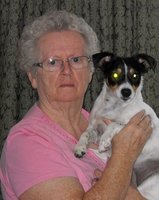 Linda Sanford
Sanford-Linda Marie- 77 of Walton passed away in the Hants Community Hospital, Windsor surrounded by family and friends Sunday October 20th, 2019. Born in Cheverie on October 21st, 1941 she was the daughter of the late Ralph and Agnes (Weatherbee) Smith.
Linda is survived by husband Burt Sanford, sons Gary (Melissa) and Mark (Angela), grandchildren Ashley and Jacob, sisters Heather and Marcia (Allen) BC.
She is predeceased by daughter-in-law Joanne, sisters, Sharon and Carol, brothers Brian, David and Phillip.
Linda was a member of the United Church where she sang in the choir. She worked throughout her life always looking after people, first in home care and ending up in the dietary department at Musquodobit Valley Memorial Hospital until her retirement.
A private family graveside service will be held in the Grace United Church Cemetery, Walton. In Lieu of flowers, donations in memory may be made to the Canadian Cancer Society.
Arrangements have been entrusted to the compassionate care of the J. Wilson Allen Funeral Home, Hwy 215, Summerville, N.S. phone 1-902-633-2431 or please visit our web site at www.allenfh.ca to sign the guest book and send private condolences.