Welcome to J. Wilson Allen Funeral Home
A Message From Our Homes to Yours
As we all work together to limit the spread of the Covid-19 virus, we at J. Wilson Allen Funeral Homes wish to ensure you that the health and safety of both our clients and our staff is of utmost importance as we continue to serve families during these uncertain days.
We encourage you to reach us any time, day or night, at 1-800-414-2431 or by email at allenfuneral@ns.sympatico.ca for assistance or guidance in these times. Private appointments are also available if needed and social distancing recommendations from the Department of Health will be followed, along with increased sanitation and precautionary measures within our locations. If you have traveled recently or are feeling unwell, we will be happy to assist you by phone or email.
Helping families with care and compassion in a time of need has always been at the core of what we do. We thank you for your understanding and cooperation in helping us continue to serve safely at this time, and extend our deepest appreciation for everyone working on the frontlines and doing their part in the interest of health.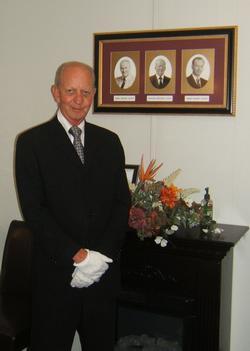 About Us

We value our reputation for providing the highest quality funeral services, with the personal attention and professionalism to help your family through this difficult time.
The professional staff at J. Wilson Allen Funeral Home is committed to providing dignified, respectful and compassionate care to every family. Recognizing that each family is unique, our staff provides personalized assistance to create a meaningful service that honors the life and memory of your loved one.
Please feel free to browse our pages to learn more about pre-planning a funeral and grief support, as well as the traditional funeral and cremation services that we have to offer. If you have any questions or concerns please feel free to contact us at anytime; we are available by phone or e-mail, or drop by the office in person. We are always here to help.
We understand that it is not always possible to attend a service or visitation in person, so we encourage you to use our beautifully designed interactive online tributes to pay your respects. Leave a condolence, share a memory, post a photo, light a candle and more!
Looking for something you can't find? We make it easy to get the answers you need. Click Here to Ask the Director a question anytime.
We are proud to have been serving the Summerville, Hants County area since 1940 and the Kennetcook, Hants County area since 1996 with compassion, respect and personal service.